Pump Rebuild and Maintenance Services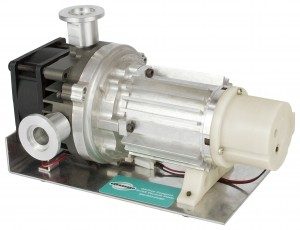 SynSysCo supports all the products it sells.
All scroll pumps, multilobe pumps, and associated analytical packages are supported from our Colorado facility. All dry screw pumps and blower packages are supported under agreement with LOT Vacuum America's facility in Austin, Texas.
SynSysCo's approach to product repair and overhaul is to achieve the original performance specification of the product.
Parts are inspected against OEM factory part tolerances and replaced as needed.
The latest component and software upgrades are made, and products are reassembled using OEM parts, production methods and tooling.
Final acceptance testing is performed to ensure a match to new performance criteria using OEM factory approved processes and calibrated and NIST traceable vacuum measurement equipment.
Anest Iwata manufactures a variety of scroll pump models that are globally marketed by several firms under their own names. SynSysCo is an Authorized Rebuild Center for all Anest Iwata manufactured scroll pumps, and as such can rebuild all of the listed models.
You can trust SynSysCo to provide the best scroll pump repair services.
For pricing and answers to your questions, please call our Service Department at 866-DRY-PUMP (866-379-7867)