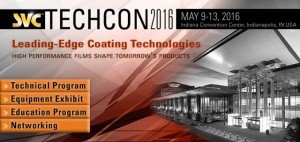 May 9th -13th
Indiana Convention Center
Indianapolis, IN
Stop by our  Booth # 718 to see the Sumitomo Marathon line of Cryo Pumps, talk with our technical expert, and find solutions to all your dry vacuum pumping challenges.
Marathon Cryopumps come configured in 8", 10", 12", 16", and 20″ systems and can be water cooled or air cooled.  We also have a large selection of single stage industrial dry screw vacuum pumps to support your coating needs.
With 9 single stage models ranging from 88 cfm to 2,600 cfm, SynSysCo can match your OEM and End User application needs for any thin film process.
Particularly in Glass Coating, our durable and rugged dry screw vacuum pumps have proven themselves ideally suited for the significant dynamic loading of rapid Load Lock vacuum cycles.
SynSysCo supports 5 Major vacuum markets:
Our full portfolio of vacuum products consist of:
Conventional Bearing Turbo Pumps and Maglev Turbo Pumps
Vacuum measuring and control devices.
Established in 2005 in Montrose, Colorado, SynSysCo is a growing Manufacturer, Systems Integrator, and Distributor of Dry Vacuum Equipment.
Our products are found and supported throughout North America, Central America, Asia and Europe. We support over 50 OEMs and over 150 End User customers globally.
Come and visit us at Booth #718 to learn how our products can bring value to your vacuum applications.